Casting the soul of the army with iron and blood, the spirit will be passed on forever---the company held a symposium to celebrate the "August 1st"
25-01-2021
At 15:00 pm on July 31, on the occasion of the Chinese People's Liberation Army's glorious festival "August 1st" Army Day, to celebrate the 93rd anniversary of the founding of the Chinese People's Liberation Army, we will do a good job of condolences and organization care for veterans. The conference room of the building held a symposium with the theme of "Iron and Blood Casting the Soul of the Army".
General Manager Zhang Yongqing, Party Branch Secretary Wei Yanmin, and General Affairs Minister Zhang Xinxia attended the symposium. Fifteen demobilized veterans, represented by workshop director Li Yufu, gathered together to share their affection for the military and celebrate the establishment of the army.
The symposium was kicked off by a song "Our Soldier", and sonorous and impassioned singing echoed throughout the conference room.
On behalf of the company, General Manager Zhang Yongqing expressed his lofty respect and holiday condolences to the participants, and fully affirmed the selfless work and selfless dedication of the veterans in ordinary positions since they joined the company. I hope everyone will always remember the revolutionary cause and continue to maintain the military camp. The noble style, strong will, and tough style that have been forged will ensure that you will not change your career and will not fade after you leave the army. In the future work, we will carry forward the fine traditions of military personnel and provide suggestions for the development of the company.
At the same time, he pointed out that the company has always been highly concerned about the work and life of veterans, and hopes that everyone will continue to pass on and carry forward the good traditions and styles of the army in their work, perform their duties, be loyal to their duties, and work hard to do their jobs and be active. Contribute to the company's development.
Afterwards, the veterans spoke freely, recalling the past, talking about the past, talking about their feelings, and showing the future. Everyone expressed their gratitude to the company for caring us. In the work, we must continue to maintain the excellent quality of soldiers, leave the army without fading, based on their own duties, love their jobs, and contribute to the company's reform, innovation and high-quality development.
After the meeting, branch secretary Wei Yanmin and general affairs minister Zhang Xinxia distributed condolences to the retired soldiers.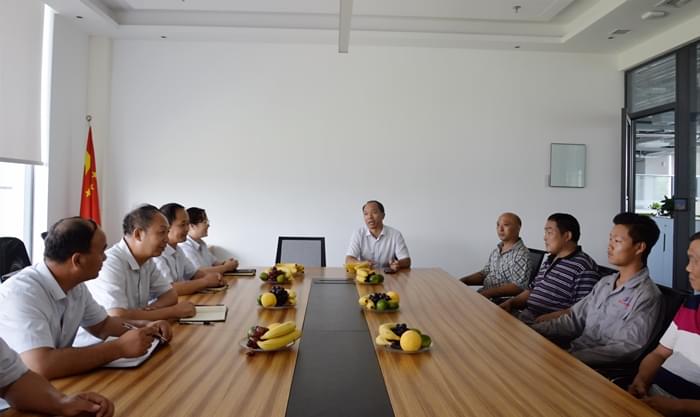 The scene of the symposium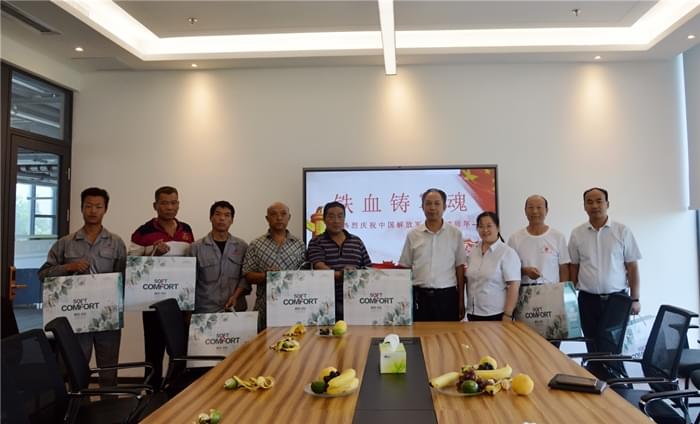 Group photo