Chairman Huang Daoyuan and His Delegation Visited Pakistan for Inspection and Guidance
09-01-2023
From December 6th to 14th, Huang Daoyuan, Chairman of Henan D.R., Niu Xiaochang, Wang Qingwei, Cheng Cupan, Vice Chairman of Henan D.R., Zhang Junfeng, Director, Deputy General Manager of Henan D.R. and General Manager of Henan D.R. International, Ma Xiangjuan, Secretary of the Board of Directors and Deputy General Manager of Henan D.R. visited Pakistan for inspection and guidance.

Firstly, chairman and his delegation inspected the M3 Building Materials Industrial Park Base of Henan D.R. in Faisalabad, and put forward specific requirements for the infrastructure, equipment management, technology research and development of the industrial park; visited Jialinjie Special Economic Zone Civil Engineering Construction Section A Project, condoled the front-line staff of the project, and fully affirmed the early construction progress of the project; then came over the textile factory of Jialinjie Fashion (Private) Co., Ltd; and finally inspected the Kamal Manor Villa Project of Pakistan Branch, 1st generation "Easy House" housing and other supporting facilities built by Easy Prefabricated Homes (Private) Limited, and put forward constructive suggestions on the design and details of the housing system.
During the inspection, Chairman Huang Daoyuan and his delegation successively visited Zhao Shiren, Consul General of China in Lahore, Pakistan, and Nong Rong, Chinese Ambassador to Pakistan, and exchanged views on our current business in Pakistan and development plan for the next step respectively, and expressed sincere gratitude to the Embassy for its help and support to our business development. The Ambassador, Nong Rong, commended Henan D.R. for actively responding to China's "the Belt and Road Initiative", going global to achieve good results in Pakistan, as well as supported our further development plan. He insisted that we should attach great importance to overseas security management, adhere to legal operation, strengthen party building guide, continue to perform corporate social responsibility, and constantly improve the core competitiveness of the enterprise while expanding business in Pakistan. Ambassador Nong Rong also expressed that the Embassy would insist on being a good "Salesperson" and "Advocator" of Chinese enterprises in Pakistan.
The Chairman and his delegation also held a special meeting with the principals of Henan D.R. in Pakistan at AVARI Hotel. Jin Huan, General Manager of Easy Prefabricated Homes (Private) Limited, reported the construction of M3 Industrial Park in Faisalabad and the overall planning and operation of the "D.R. HOME" exhibition hall in detail. Zhang Guangfu, Deputy General Manager of Henan D.R. and General Manager of South Asia, made a supplementary report on the three major business sectors of project contracting, industrial investment and international trade in South Asia. The Chairman stressed that we should unswervingly carry out overseas business in South Asia, implement "one-two punch" of overseas business, and gradually form the core competitiveness of Henan D.R. for overseas development by taking "project contracting, industrial investment, and international trade" as the starting point; Henan D.R. International and overseas institutions should further emancipate their minds, and fully and effectively use our institutional advantages as a private enterprise. Chairman Huang Daoyuan put forward the concept of "High Salary for the Talent", and requested to solve the bottleneck-lacking of high-end talents as soon as possible, which has effected the development of overseas business. He also gave specific instructions on strengthening staff training, continuously improving the localization management level, enhancing the product maturity and modern factory management level of Easy Prefabricated Homes (Private) Limited, forwarding the department function of Henan D.R. International, and complying with the legal operation of overseas businesses.
The Inspection of M3 Building Materials Industrial Park Base in Faisalabad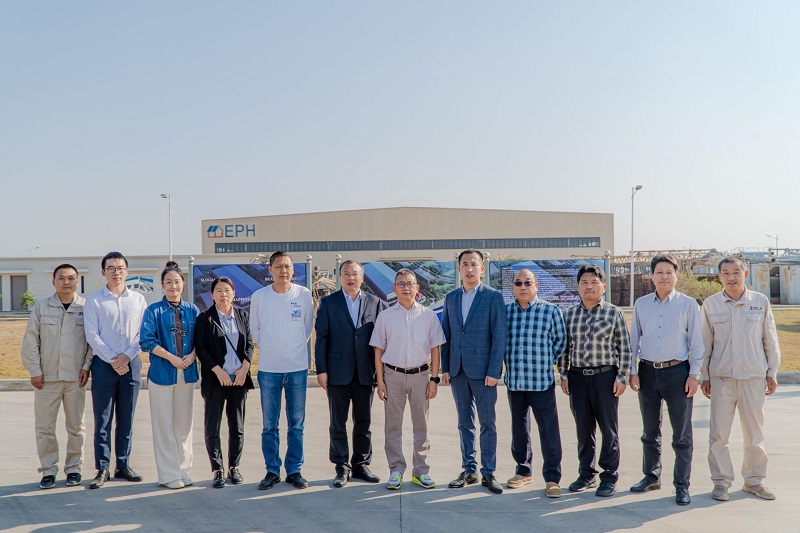 The Inspection of Jialinjie Special Economic Zone Civil Engineering Construction Section A Project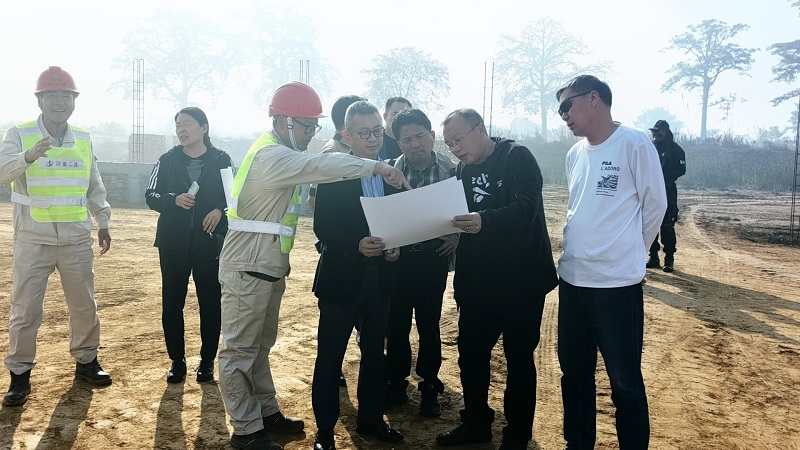 The Visit of the Textile Factory of Jialinjie Fashion (Private) Co., Ltd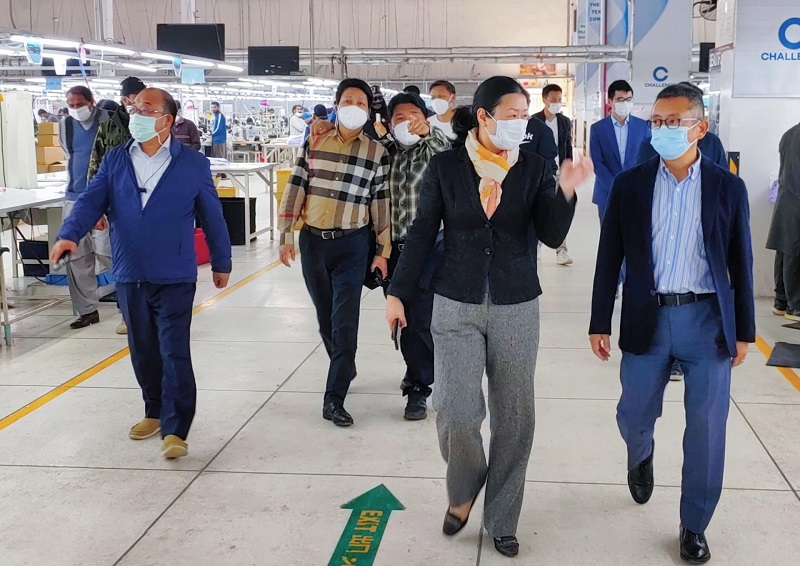 The Visit of Zhao Shiren, Consul General of China in Lahore, Pakistan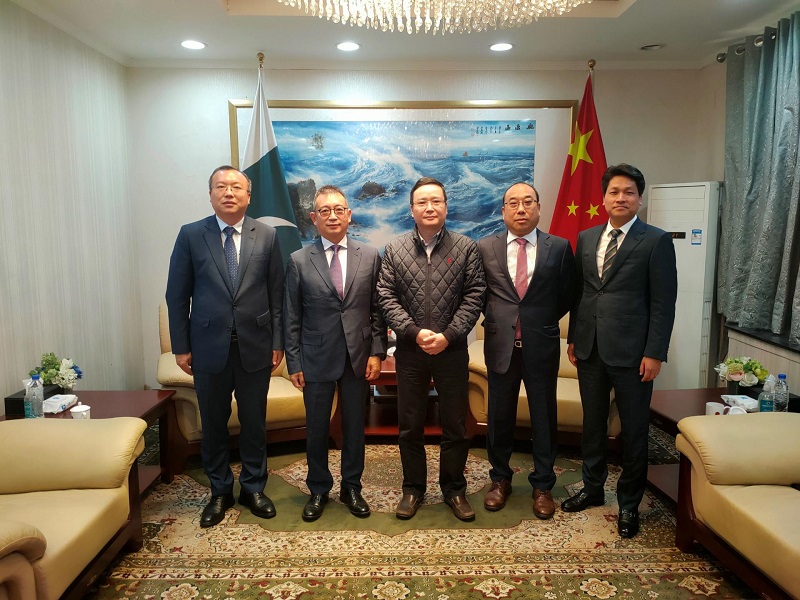 The Visit of Nong Rong, the Chinese Ambassador to Pakistan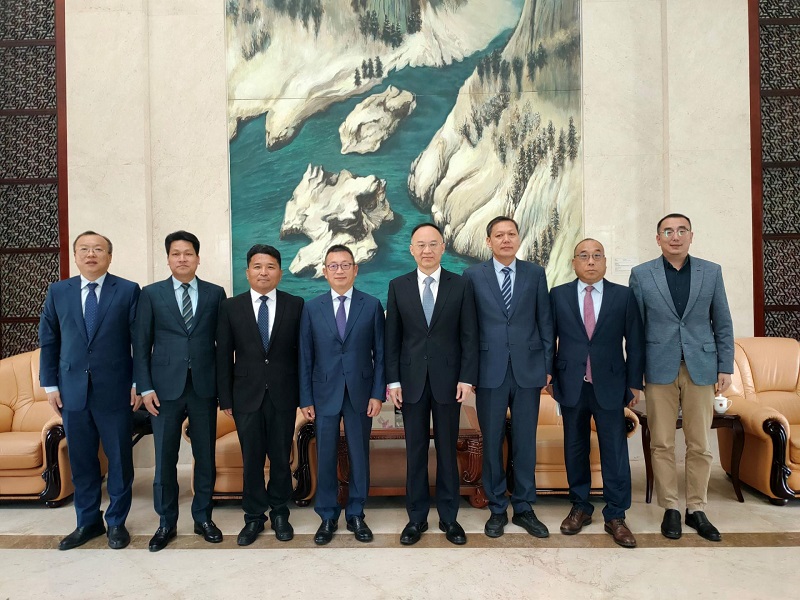 The Chairman and His Delegation Was Holding a Special Meeting With Principals of Henan D.R. in Pakistan