The company's second "Craftsman Cup" technical expert contest was grandly opened
04-09-2020
The company's second "Craftsman Cup" technical expert contest was grandly opened. The company's general manager Zhang Yongqing, executive deputy general manager Duan Changzhi, production deputy general manager Fan Huibin, judges from related departments and 342 skilled workers from the production workshop attended the opening ceremony . The opening ceremony was presided over by the workshop director Li Yufu.
At the opening ceremony, Fan Huibin, deputy general manager of production, first emphasized the significance of holding the "Craftsman Cup" technical experts: the "post training, technical competition" activity is a good opportunity for the majority of skilled workers to demonstrate their skills and tap their potential, and it is also a company building And important measures to cultivate knowledge-based, skilled, and innovative technical workers are also important ways to promote the company's sustainable development. Mr. Fan asked the contestants to cherish this opportunity to learn from each other, promote each other, demonstrate their skills and improve their skills.
General Manager Zhang Yongqing expressed his warm congratulations on the opening of this competition, and asked all the players to take part in the competition seriously, test the skills and abilities that they usually develop in the job through the skill competition, find gaps, make up for deficiencies, and effectively improve the level of professional skills. Mr. Zhang said that this activity should be carried out on a regular basis, and actively create a good atmosphere of respect for knowledge, respect for labor, respect for skills, and "honor to learning technology and respectable technology", and to cultivate a high-quality workforce as a long-term goal to advance The construction activities of "learning enterprises" were carried out in depth. Finally, Mr. Zhang said that the company must vigorously promote the craftsman spirit of "the pursuit of excellence, the spirit of quality, and the spirit of customer-oriented service" within the company to help the development of Henan No. 2 steel structure business to a new level.
Finally, General Manager Zhang Yongqing announced the grand opening of the second "Craftsman Cup" Technical Experts Competition of Henan D.R. Construction Group Co., Ltd. and wished the competition a complete success!
Due to the urgent production tasks, this competition follows the principle of "competition in production and learning in competition", which will run through the production and compete in production. A total of 120 skilled workers will participate in this competition. The competition will last forever One week.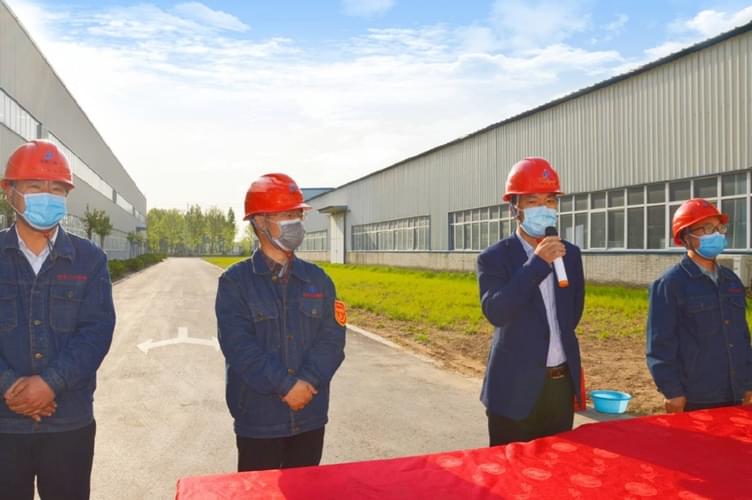 General Manager Zhang Yongqing announced the grand opening of the second "Craftsman Cup" technical experts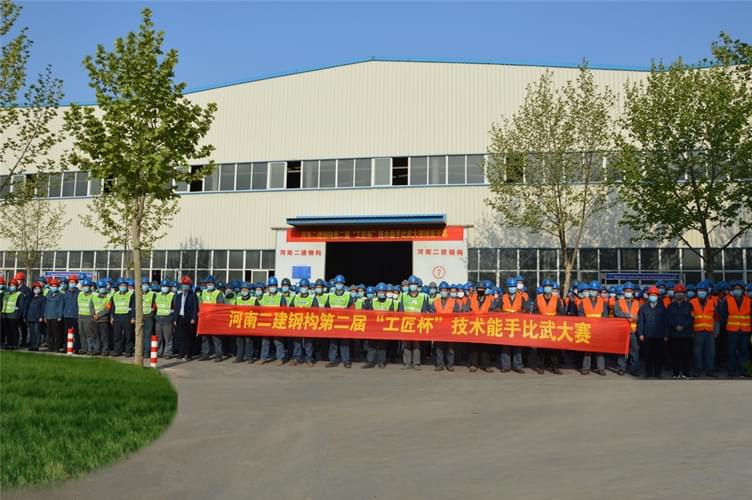 Group photo