The first set of 20MW distributed wind power project of Henan D.R. Construction Group Steel Structure has been successfully delivered
28-07-2020
On May 6, the first set of wind turbine towers for the Huaiyang project undertaken by Henan D.R. Construction Group Steel Structure Co., Ltd was successfully delivered. The Huaiyang project has a total of 17 wind grounp towers, each with a total length of 117m, consisting of 5 sections, and a maximum diameter of 4.3m.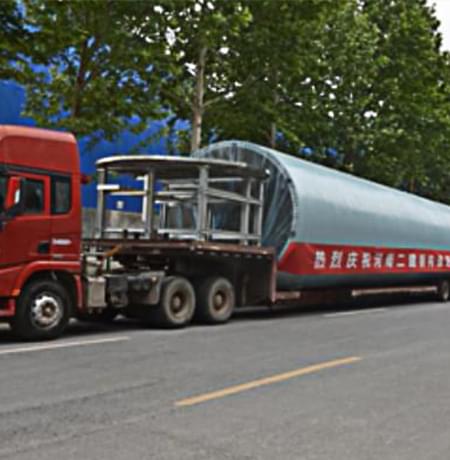 In the early stage of Tower make production ,it was affected by site and epidemic control. In order to fulfill the contract and deliver smoothly, the steel structure company, under the premise of doing a good job in the prevention and control of the epidemic situation after the holiday, arranges personnel from various departments reasonably, strictly formulates production plans, and carefully organizes . The production staff worked overtime, the technicians guided the whole process, and the quality inspectors dedicated follow-up inspections, which effectively guaranteed the quality of the tower and ensured that the first set of towers were delivered on time.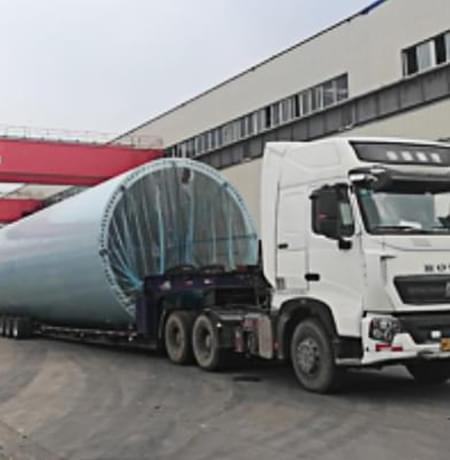 The first set of wind power towers of the Huaiyang project was delivered smoothly, and the contract was fulfilled on time. This not only accumulated Henan D.R. Construction Group Steel Structure Co., Ltdexperience in the field of wind power towers, but also laid the foundation for continued cooperation between the two parties.